Grout and silicone within your bathroom area has a requirement to be maintained every few years, and like any other product it will have a use by date.
Contact Us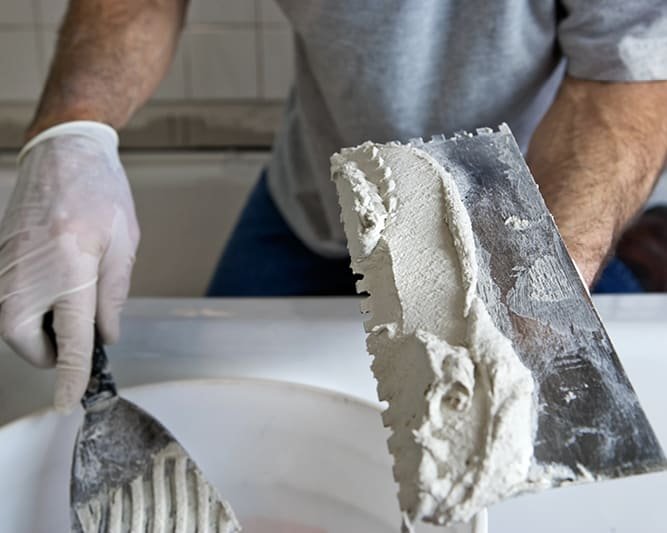 Make Sure Your Grout And Silicone Doesn't Reach It's Expiry Date
When grout expires it becomes porous and returns to its original state - a powder. You might notice spots of mould that cannot be scrubbed clean as it is inside the grout rather than on the surface, or you may notice cracking in certain areas of your grout lines. Any hole or crack in your shower area allows water to seep through underneath the tiles.
When silicone starts to lift, peel or have pockets of air underneath you may notice mould and discolouration that is impossible to get clean. If mould can get in, so too can water and this is a very good sign that your sealant needs replacing.
Checking your grout and silicone areas to ensure it is still effective and resealing if required not only does its part to ensure wet areas are protected from water penetration, it also looks fresh and rejuvenated. We use high quality grout and silicones with Anti fungal properties to ensure our products longevity and match the colours to suit your tiles.
Our Grouting and silicone work also comes with a written warranty and we will contact you once your "expiry date" is coming up for your convenience.
Enquire Here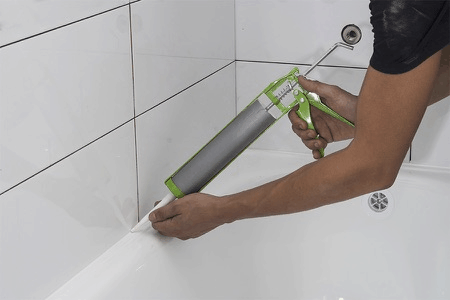 Why Is Silicone Important In Bathrooms?
Silicone is just as important as all the other materials used in your shower or bathroom, but it is pretty common to think that any old silicone will do. This is a big mistake to make, ultimately a badly sealed wet area is just the same as an unsealed wet area. We only use high quality ceramic silicone which has anti-fungal properties, specifically designed for bathrooms. We can help you with small silicone jobs such as a vanity seal to large scale lineal metre silicone jobs and we are so confident with the quality of the materials we use that we also offer warranties on all of our silicone work.